Comprehensive Extrusion Solution and Customers Reliance
INNOVATIONS FOR OPTIMAL SOLUTIONS
HSIN LONG, one of the leading manufacturers of Blown Film Die Head Industry, has been forging its outstanding reputation for over 50 years. HSIN LONG took advantage of the great potential they had by expanding their machinery with a complete Blown Film Die Head production line with layers up to 11 layers and diameter reach 1.5 meter, now considered as one of the best-selling machines which bring the highest benefit for customers.
In manufacturing, HSIN LONG owns the professional mechanicals which achieve the technique of 95% made in house and offers 100% customized service to fulfil buyer's requirements. In terms of quality, HISN LONG makes emphasis on 3 main point: Verticality, Circularity, and Concentricity to ensure the quality of film produced by Die Head. Furthermore, HSIN LONG maintains 4 ethical quotations below in order to make sure the complete operation of whole company and production line.
BUILDING RELIANCE WITH CUSTOMERS
As the professional manufacturer and consultant of Blown Film Machine, HSIN LONG is dedicated to assist customers with any issues about products. With unrested effort and knowledgeable engineers, HSIN LONG has kept on providing and satisfying their customers. They always stand in customers' view to figure out what situation customers will meet and how to solve their problems. On the other hand, HSIN LONG provides the appropriate configuration for the machine to run on a high-performance and bring the highest benefits for customers.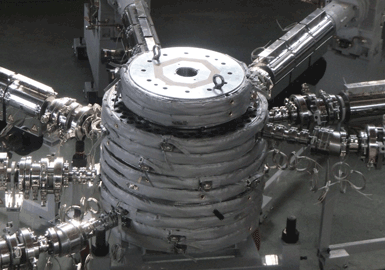 For each customer, they offer a complete service from order discussing to machine testing. HSIN LONG is willing to share their professional techniques, rich experiences and specific suggestions to assist customers from scratch and to meet their requirements as well. Besides, they offer a serious of machine trouble shooting in case they cannot visit customers in person. Through these efforts, customers are willing to trust them and support their products and profession.
Furthermore, HSIN LONG has encountered several buyers with little experience in Film Blowing industry and search for suggestions on machines and components which they need to produce the final products. HSIN LONG successfully help customers to reach their requirements and build a strong reliance with them which means they have an outstanding level of expertise and capacity to provide a machine with various functions for their customers.
If you want to get more information about Hsin Long's products mentioned above, we welcome you to visit HSIN LONG's official website and inquiry about any product and dies you are interested in. Their specialist team will help you to find and develop the most suitable choice for your production.
HSIN LONG on PRM-TAIWAN
https://www.prm-taiwan.com/com/hsinlong.html