HSIN LONG is Assisting Precaution The COVID-19 Pandemic
Hsin Long assists you to produce Non-Woven Fabric.
Non-Woven Fabric, the main function in waterproof and the core material of the face mask, is produced by the related components of blown film machine, such as manual screen changer, winding unit and die (head).
As a global citizen, Hsin Long does its best to against the COVID-19 pandemic.
COVID-19 with HSIN-LONG
As of April 10th, 2020, over 1.59 million confirmed cases have been reported worldwide, and the global death toll has topped 100 thousand. Corona Virus (COVID-19) cases continue to rise and governments adopt severe measures in order to control the transmission speed.

Hsin Long cares about people's health and safety. People should strongly advocates wearing surgical mask, washing hands, keeping a safe distance and gathering prohibited. To avoid the COVID-19 prevalence is everyone's duty.

However, this world is facing the severe shortage of medical resources including surgical mask, protective clothing, medical gloves and foot protection even medicine and breathing apparatus to patients.

During the following medical item, the most indispensable and essential material is Non-Woven Fabric, because its special features like waterproof, antibacterial, filtration, anti-static, and so on. Non-woven fabric products are not only made by traditional non-woven fabric making machine but also by special type of Blown Film Machine.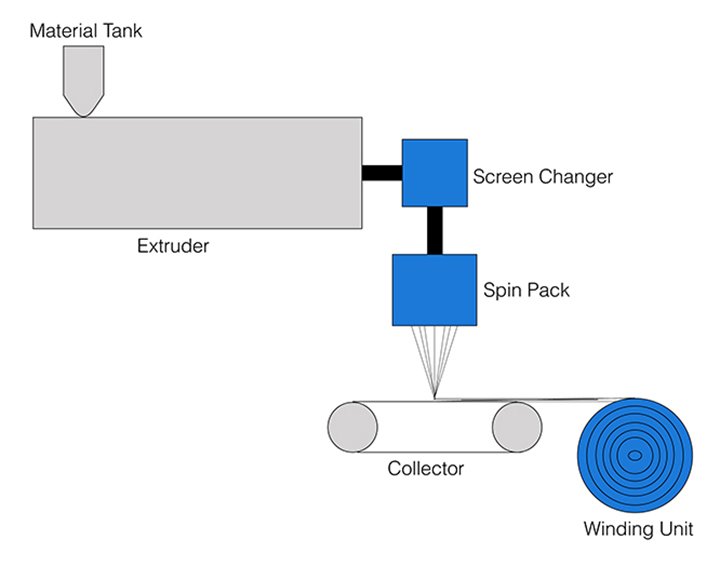 Components:
Extruder

: Melting PP material and then being pushed by Screw and Barrel for preparing melt-blown. Including Gear box, Motor, Screw and Barrel.



Manual Screen Changer

: Filtering the impurities during this process.



Spin Pack

: Melting polymers and flowing through the spinning nozzle; then come out as silks.



Collector

: Collecting all silks as web formats and preparing for winding.



Winding Unit

: Using Manual or Automatic type winding unit to wind all different width of Melt-Blown fabric and ready for producing medical mask.
Application and Process:
The main plastic material of Non-woven fabric is Polypropylene (PP). When the PP material mixes and is heating in the extruder, it will melt and go through Manual Screen Changer(Filter). When the polymer is completely melted, it flows over the Manual Screen Changer which filters impurities. The effective screen changer reduces the damage of the further process. This kind of process is similar with Blown Film Machine.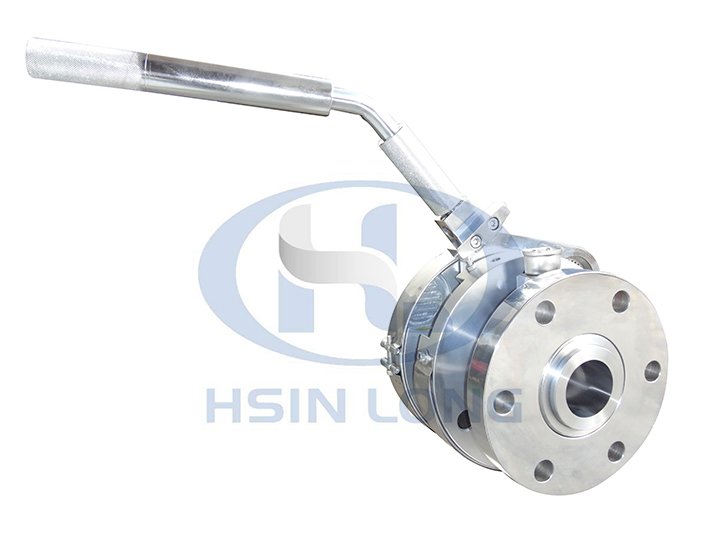 For the further process, it goes through the spin pack and collector which will become the felting chamber and roll on the Winding Unit. The spin pack (Die block assembly) is one of the most important part which let molten polymer pass through the conditioned air wind and tiny holes format as a web in the collector belt. In the production, the fabrics are treatments to different functions such as antistatic agent, embossing and flame retardancy. Then, the fabrics are rolled in the Winding Unit and become fabrics to make surgical mask or protective clothing.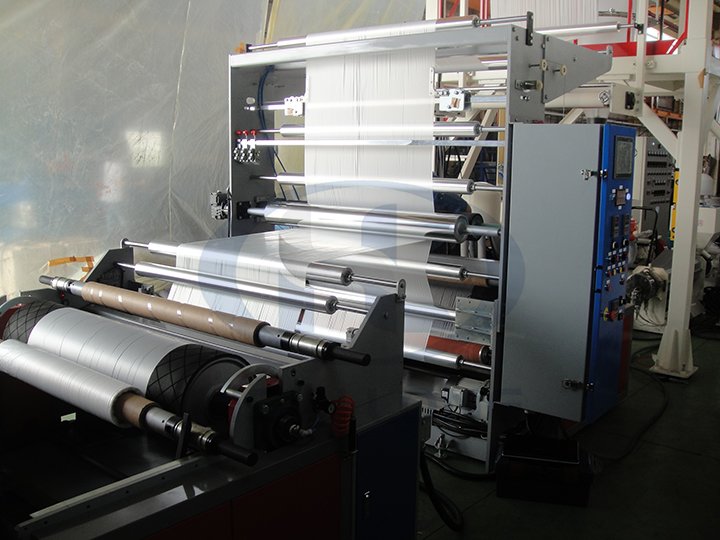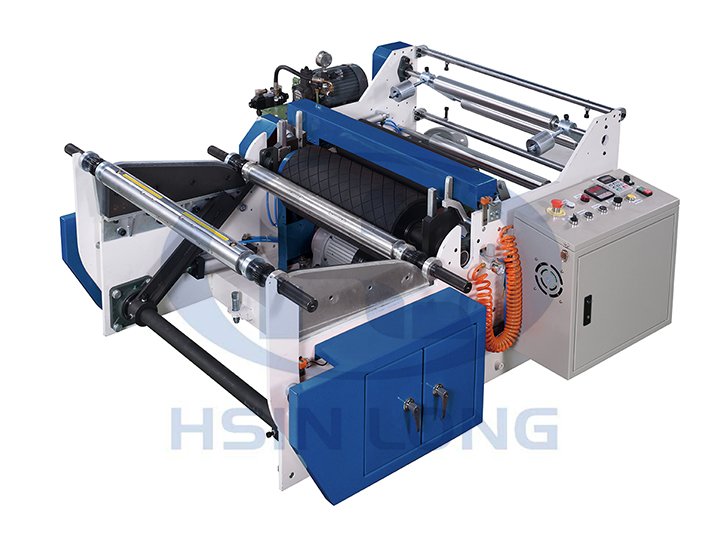 Specially, the medical mask (Surgical mask), that is one of the most shortage of medical resources, is combined with Spunbond/ Meltblown/ Spunbond (SMS) Non-woven to become the high waterproof performance, good air permeability and a high barrier mask.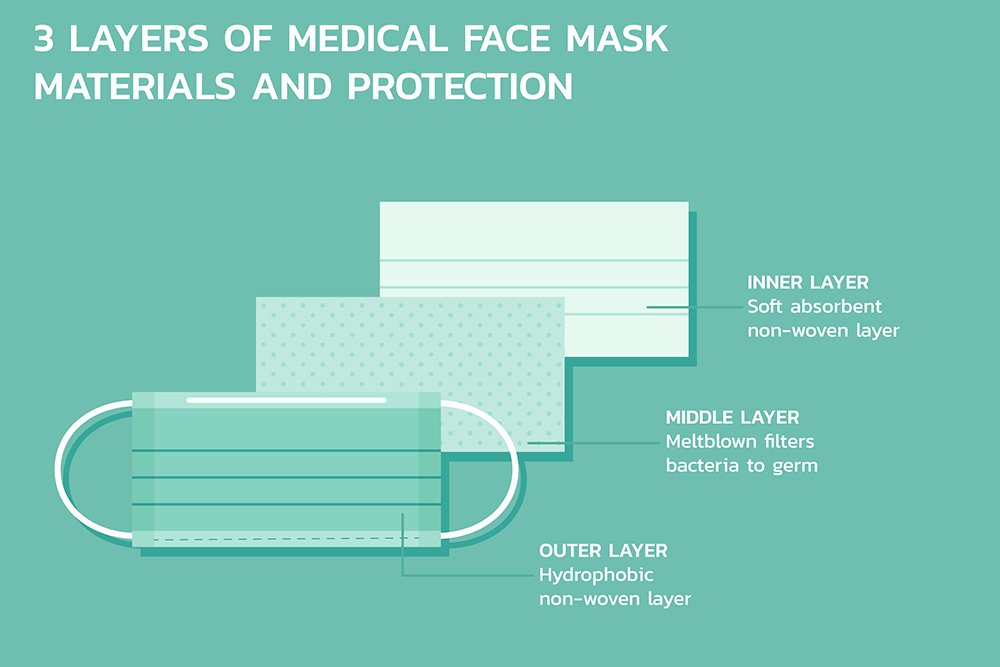 In this process, Hsin Long provides the best Manual Screen Changer for filtering the polymer, Die Block Assembly for producing the web and Winding Unit for rolling the fabric.